Ceremonies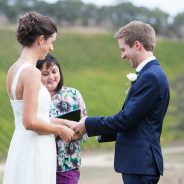 Your wedding day is something you will remember for a life time. It is the day you get to stand up in front of all the people who matter the most to both of you and declare the love you have for each other and your commitment to spend the rest of your lives together as a married couple. As your marriage celebrant it is my privilege to officiate at your wedding and to strive to ensure that your wedding ceremony sets the tone not only for your wedding day but also for your marriage. Whether you are having a wedding that is large or small,...
read more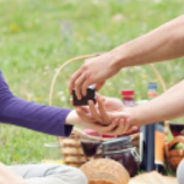 Couples seeking a formalisation of their partnership will find me supportive of commitment ceremonies. A Commitment ceremony is an opportunity to reveal your heartfelt commitment to being life partners and will certainly validate your relationship in the eyes of your family and friends. I can work with you to create a commitment ceremony that reflects your love story and your promise for the future. The commitment ceremony can include many familiar ceremonial elements, including a procession, vows, ring exchange, declarations and blessings....
read more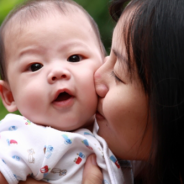 A naming ceremony is a natural rite of passage in which we can give thanks for a child's life, formally name them and make promises to ensure his or her future happiness and wellbeing. Naming ceremonies are purely celebratory and offer a beautiful alternative to a religious ceremony, giving you the chance to welcome your child into the world and for an adopted child, into the family and affirm your love and commitment to them surrounded by the most important people in their life. I can work with you to create a ceremony that is both special...
read more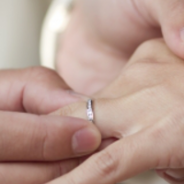 A wedding is a celebration of falling in love and beginning a marriage. A ceremony to renew these vows is a celebration of staying in love and staying married. Couples who choose to renew their wedding vows often choose to do so on a significant anniversary or an important event such as coming through a serious illness. A Renewal of vows ceremony can be formal or informal, simple or elaborate, serious or light hearted. Vows can be personalised to reflect your journey, and other rituals may be included to recognise family and friends....
read more